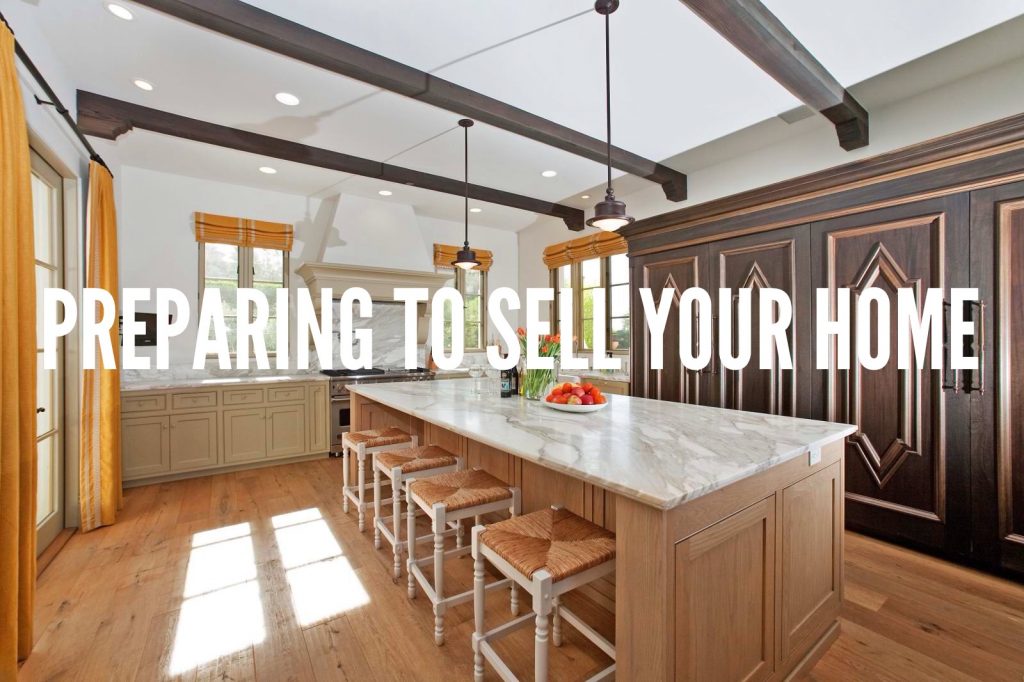 5 Ways Sellers Can Prepare to List a Home after the Holidays
The weather has turned cold and everyone has had their mind on the holiday season as the year comes to an end. For the residential real estate industry, that means sales go quiet.
The seasonal real estate cycle typically sees a decrease in buyer demand during the last couple months of each year, as people turn their attention to family gatherings for the holidays and wrapping up projects at work before the New Year.
Where you'll see the biggest change in sales over the ebb and flow of the seasons is the number of days a property is on the market. Realtor.com reports the U.S. housing market hit its lowest median days on market in June 2016 with 65 days, climbing to 89 days in December 2016 and hitting its peak in January 2017, with a median of 96 days on market. The trend appears to be repeating itself. The housing market hit its low for this year again in June, at 60 days, and is now climbing up, with the most recently reported number being 73 days for October.
But fewer active buyers and more days on market doesn't mean you can't sell your house during the winter months. Especially if you're pressed for time and need to sell quickly, particularly hot markets see many eager buyers looking to snatch up available properties while the competition is still recovering from Thanksgiving dinner.
For those who aren't in a rush, taking your property off the market or waiting to list it until after the holiday season can lead you to more interest, more offers and – hopefully – a higher final sale price, says TimurLoynab, a real estate agent and principal at CondoNest, the condo resales division of the District of Columbia-based brokerage McWilliams Ballard.
"I believe strongly that it is not only a good idea to go dormant during the holiday season and the winter market in general, I think it's a strategic move to make," Loynab says. "Because, in general, the holidays and the winter real estate market is a time of doldrums in our industry – your pool of buyers shrinks considerably."
If you're not pressed for time, the combination of your holiday schedule, your agent's possible vacation time and the reduced number of buyers can make waiting to list until after the New Year the right move. "If the logistics aren't there, don't push the issue," Evangelista says.
Here are five things you can do now to make a splash when you do list the property.
1.Boost your curb appeal
 While working on your property's exterior appeal during the winter may not be the first thing that comes to mind, it may have something to do with why buyers haven't been eager to make an offer on your property.
"If your lawn is lackluster and there isn't any curb appeal, you've lost your buyer already," Loynab says.
There may be no leaves on the trees and the grass may not be the vibrant green it is in spring, but a manicured lawn, some landscaping with flowers or plants that will continue to look nice in the colder weather and maybe even a fresh coat of exterior paint on your house can make a big difference.
"You want to always make a good first impression, and it starts the minutes the prospective purchasers enter your property," Loynab says.
2. Remodel where it will help
 Another problem area may be one of the key rooms buyers pay the most attention to when touring a property. If your kitchen, living room, master bathroom or master bedroom need a lot of work, buyers may rule out buying your house because it will be too much work.
If that's the case, Loynab recommends weighing your options to update one or more of those rooms in the most cost-effective way possible – replacing fixtures and repainting cabinets, for example. The plus side of off-season renovations is that contractors are less in demand during the winter.
"Those contractors are not only readily available, but their services are often a little less expensive because there isn't this feeding frenzy for their services," Loynab says.
3. Remove the holiday décor
A winter wreath can be a nice touch, but if your property is going back on the market in January, take down your holiday decorations before any would-be buyers walk in your door.
"As a general rule, the tidier the better. You don't know what [type of background] your buyer is coming from," Evangelista says, noting that a lot of religious or cultural decorations can distract from the rest of the home. Once the holidays have passed, pack up your holiday decorations and put them back in storage.
4. Keep winter scents around
You can, however, keep your seasonal scented candles out. "If it's right after the holidays, you might want to keep some of the nice smells if you're going to list in January," Evangelista says.
The smell of evergreen, chestnuts and peppermint can help buyers connect their own fond memories of home with your property. Diffusers, sprays and plug-in air fresheners can serve as a substitute for candles, but be sure that no scent overpowers the space.
5. Keep it off market for a reset
A big reason you're opting to take your property off the market is to keep it from looking like it's been sitting on the market for an extended period of time with no interest. "Many buyer agents simply will not show listings to their clients with high days on market," Loynab says.
Some local multiple listing services – where your real estate agent markets the property to other professionals – require a property be off market for a minimum period of time before the days on market counter can reset. Strategize with your agent to determine when will be the best time to bring your property back on the market.
Source: U.S. News & World Report